Children's Cinema Party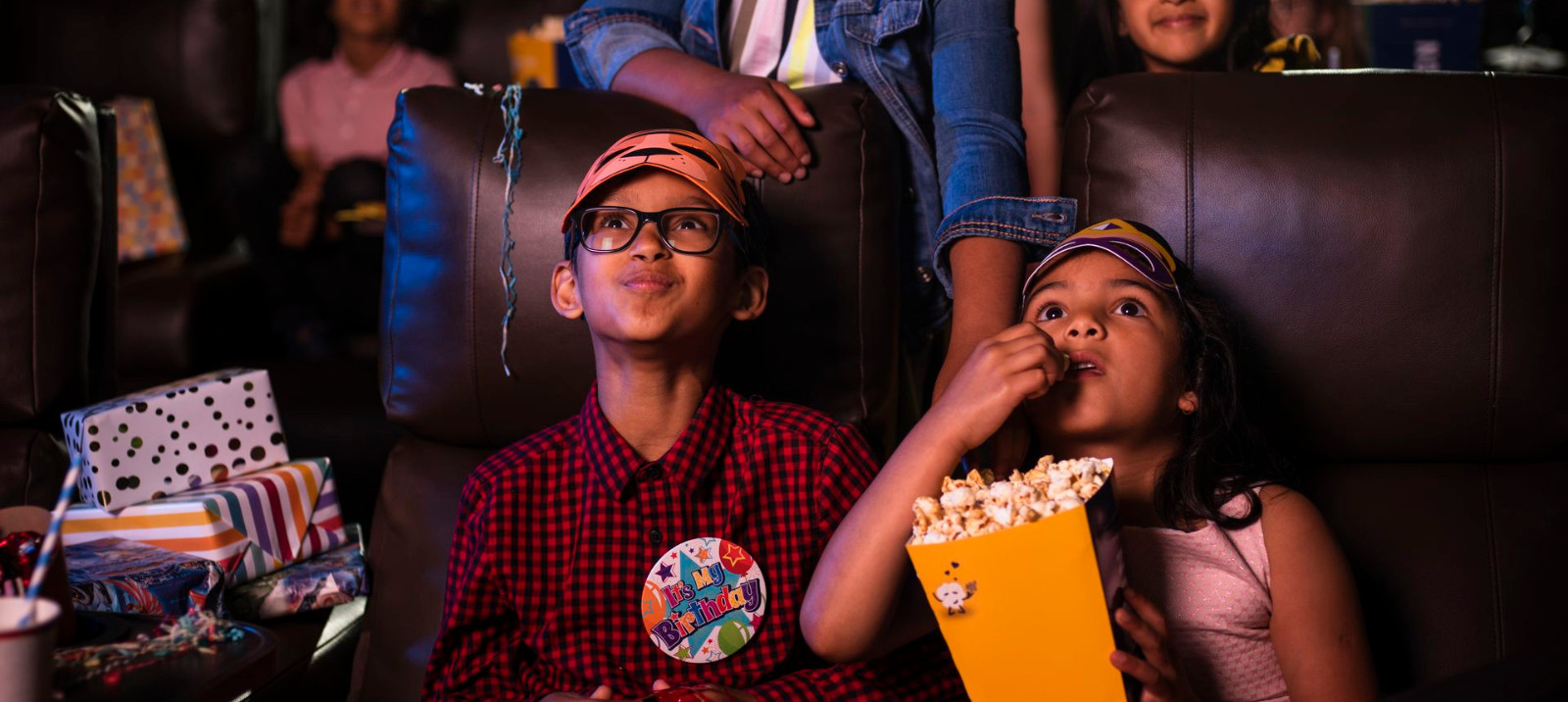 Make Lasting Memories
Want to have a party that your child will never forget? Create lasting memories with Book The Cinema by renting your very own cinema screen for a children's cinema party. Our children's cinema parties can be tailored exactly for your needs including giving you the ability to choose children-friendly movies from our range of latest releases and much-loved classics!
Why not treat your child this year to something special? After the year we have all had they definitely deserve some safe fun! By renting the whole cinema screen you will be able to control who joins you on this magical journey as well as how many people join you. Your child could invite their whole class from school or you could just rent the cinema screen for you and your family!
Create some magical memories by starting your booking journey here!
Children Friendly Movies
At Book The Cinema we understand that parents only want the best for their children and we have designed our services to achieve exactly that. We have an extensive range of children-friendly movies that you can choose from.
Why not show your child your favourite movie from your childhood, that you watched in the cinema for the first time! With Book The Cinema you will be able to relive your childhood and experience those exciting moments with your children!
No Reason Needed
At Book The Cinema we don't believe you need a reason to treat your children but seeing as taking holidays has been paused for the moment, why not take a trip to the cinema! It will definitely be a lot easier to arrange and the best thing is you get to go back home feeling like a child again!
No Need To Set Up or Clean Up
Let the cinema take care of the boring bits such as cleaning and setting up, your job is simply to enjoy yourself with your children. With Book The Cinema you will never have to think about setting things up or cleaning up after the party is over. You can also forget about queuing with all the children, the screen will be ready for you as you arrive. No need to queue for concessions either as you can pre-order them as you book your party.
At Book The Cinema our goal is to take the stress out of children's parties and make it as easy as possible to organise something fun that will create lasting memories for you and your family.
Start Booking Your Children's Cinema Party Here
Have Any Questions?
Have a question about booking a private cinema screen? Take a look at our Frequently Asked Questions Page, where you can find common queries in relation to bookings, tickets, concessions etc. If you can't find the answer you're looking for feel free to contact our team here; Contact Us, they will be more than happy to help.