Cinema parties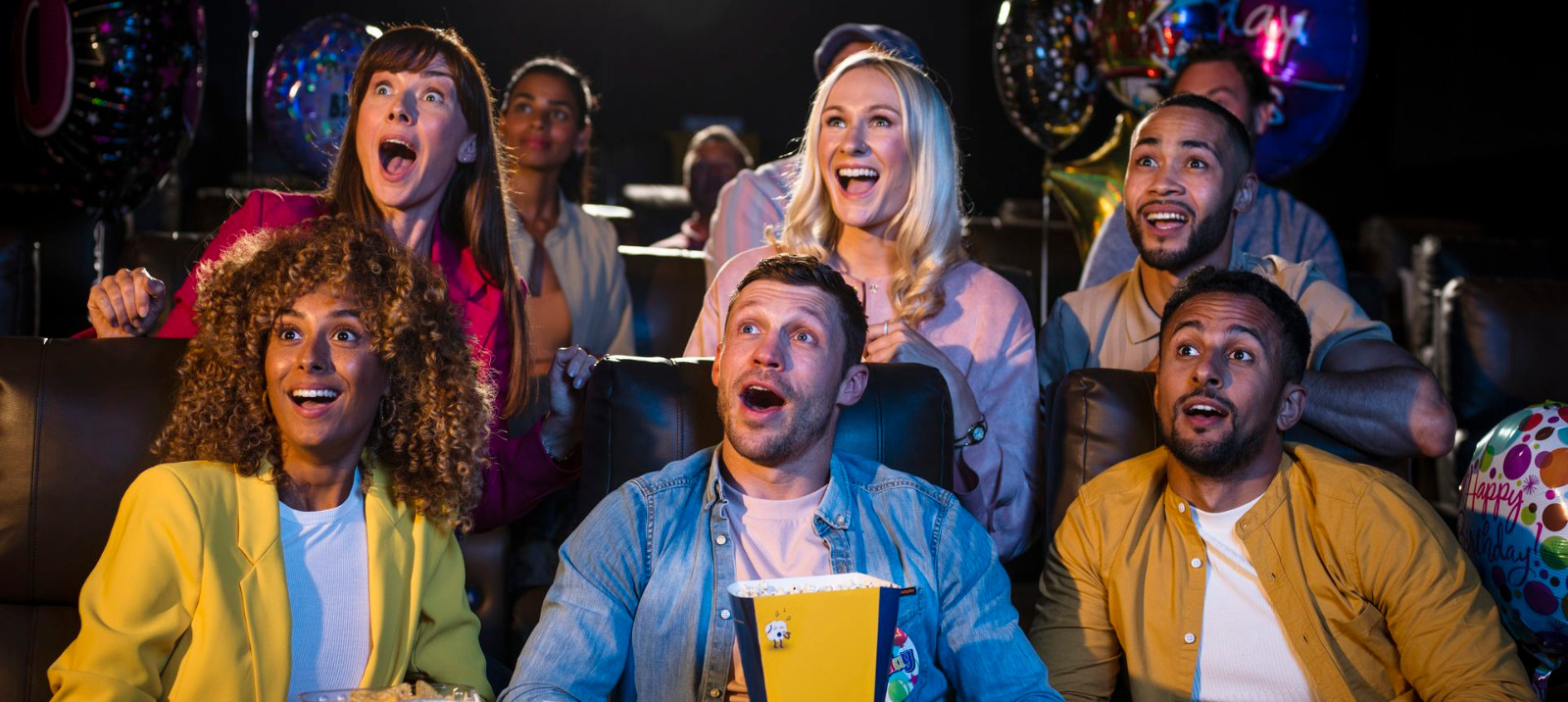 When it comes to throwing a birthday party, cinemas are a fantastic option that is often overlooked. A trip to the cinema can be fantastic fun in general, but did you know it was possible to book out an entire cinema screen for a private showing with our private cinema screening parties . Anniversaries and reunions are common reasons that people book a screen, but one of the most popular reasons to book a private cinema screen is for birthday parties. And it's not just kids that will enjoy a cinema party - adults do too!
Adults Birthday Parties
Cinemas aren't just for kids - adults have fun too! If you're looking for a birthday party idea that's a bit different, why not hire a cinema for your own private screening? You can invite all your friends and family, and watch the current blockbusters, or choose a film that you all love and enjoy with some snacks in the comfort of your own cinema screening. Why not invite your friends for a classic movie marathon if you want to push the boat out?
With our service, you can also personalise your own on-screen message before the screening begins to give the birthday girl or guy a blast from the past, or simply to reminisce on their best most memorable life moments.
Kids parties
A cinema party hire is a great option for kids. They can watch their favourite film on the big screen and enjoy snacks with their friends. Because the screen is private, there is no need to worry about making too much noise and clean up afterwards!
For the teenagers
Teenagers can be a bit of a handful and hard to separate from their phones. But if you hire a cinema for a party, they will be fully immersed in having fun with their friends and watching the film - but no one will complain if they light up their phones from time to time to snap a picture for social media. Our cinema gaming service is also a popular option with the teens where they can bring along their favourite game and console for an unforgettable gaming experience.
Parents can relax
The best part of cinema parties for kids and teens is that they can be as low-key or high-energy as you want them to be. For parents, this means you can sit back and relax while your kids have fun without worrying about supervising them too closely. Some parents even hire a cinema screen for their own birthday parties after seeing how great it was for their children so that they can watch a film in peace with a group of friends. Best of all, you can simply arrive and leave without worrying about cleaning up the spilt popcorn and other debris that we know gets left behind at screenings.
Contact us
The greatest thing about cinema parties is that they are suitable for all ages. Whether young or old, a cinema party is a great way to enjoy your favourite films with your friends in a private setting. Why not hire a cinema if you're looking for something different for your next birthday party? You can choose the film, invite your friends and family, and sit back and relax in your own private screening. Contact us today to learn more about how we can help you organise the perfect cinema party.